Patient Perspective on Cyclic Vomiting Syndrome (CVS)
Presented by James O'Reilly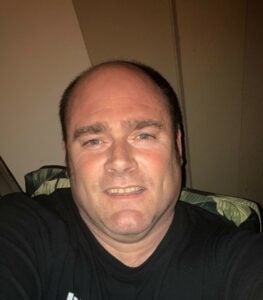 James suffers from cyclic vomiting syndrome (CVS). James was born in Dublin, Ireland, 1970.  He moved to Cleveland, OH in 1978 and then the Queens/Long Island area in 1980. He went to school in Queens, NY from 4th grade to 12th grade and graduated from Martin Van Buren High School.  After, he graduated from Adelphi University as a Psychology major. 
He owns a swimming pool construction and service company.  He has been in that business for 29 years. 
James has been married and divorced twice. Illness is not a good thing for a relationship if you're not ready for it. The good news is that he has one awesome son.  In his free time, he played ice hockey until blood clots stopped him about 6 years ago and played golf regularly until he shattered his elbow 2 years ago. 
Words of encouragement from James:
"I KNOW WHAT A MISERABLE DAY IS ALL ABOUT AND TODAY IS NOT ONE OF THEM".