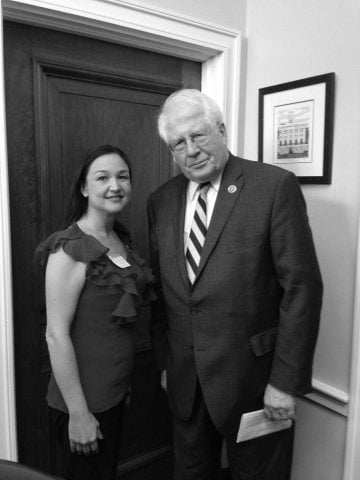 Ceciel T. Rooker is the President of IFFGD. Ms. Rooker has a long history of working to advance digestive health issues and a deep understanding of the needs of patients and families affected by functional GI motility disorders. Prior to joining IFFGD in 2017, Ms. Rooker was the Executive Director of the Rome Foundation.
Founder of the International Foundation for Gastrointestinal Disorders (IFFGD), Nancy J. Norton developed programs to increase awareness, education, and research of chronic gastrointestinal disorders and developed relationships with the public and the medical community
Starting in 1991, Ms. Norton and IFFGD Co-Founder William F. Norton grew the organization from a grassroots group to a nonprofit organization with worldwide representation.
The governing body (Board of Directors) of IFFGD is representative of the general public we serve and includes physicians and healthcare professionals from various disciplines related to digestive health and incontinence, as well as non-medical professionals from legal and business fields.
Additionally, IFFGD has an Advisory Board that is made up of 60 medical professionals from various disciplines representing the USA and ten other countries. Many of these individuals are noted experts in the field of functional gastrointestinal disorders.
Find more about IFFGD Leadership