Ceciel Rooker, current president of IFFGD, joined this organization in July 2017, bringing with her to the organization over a decade of experience in the field of functional gastrointestinal and motility disorders (FGIMDs). She has worked extensively with patients and their families as well as health professionals to improve FGIMD education and patient care.
Ceciel has taken part in advocacy efforts in the US, meeting with policy makers on Capitol Hill and providing testimony to the US Food and Drug Administration (FDA) on behalf of the millions of Americans affected by a FGIMD. She has traveled internationally to encourage patient and professional education and advance research into these conditions.
Learn more about Ms. Rooker, President of IFFGD
To learn more about Ms. Rooker, read her story here.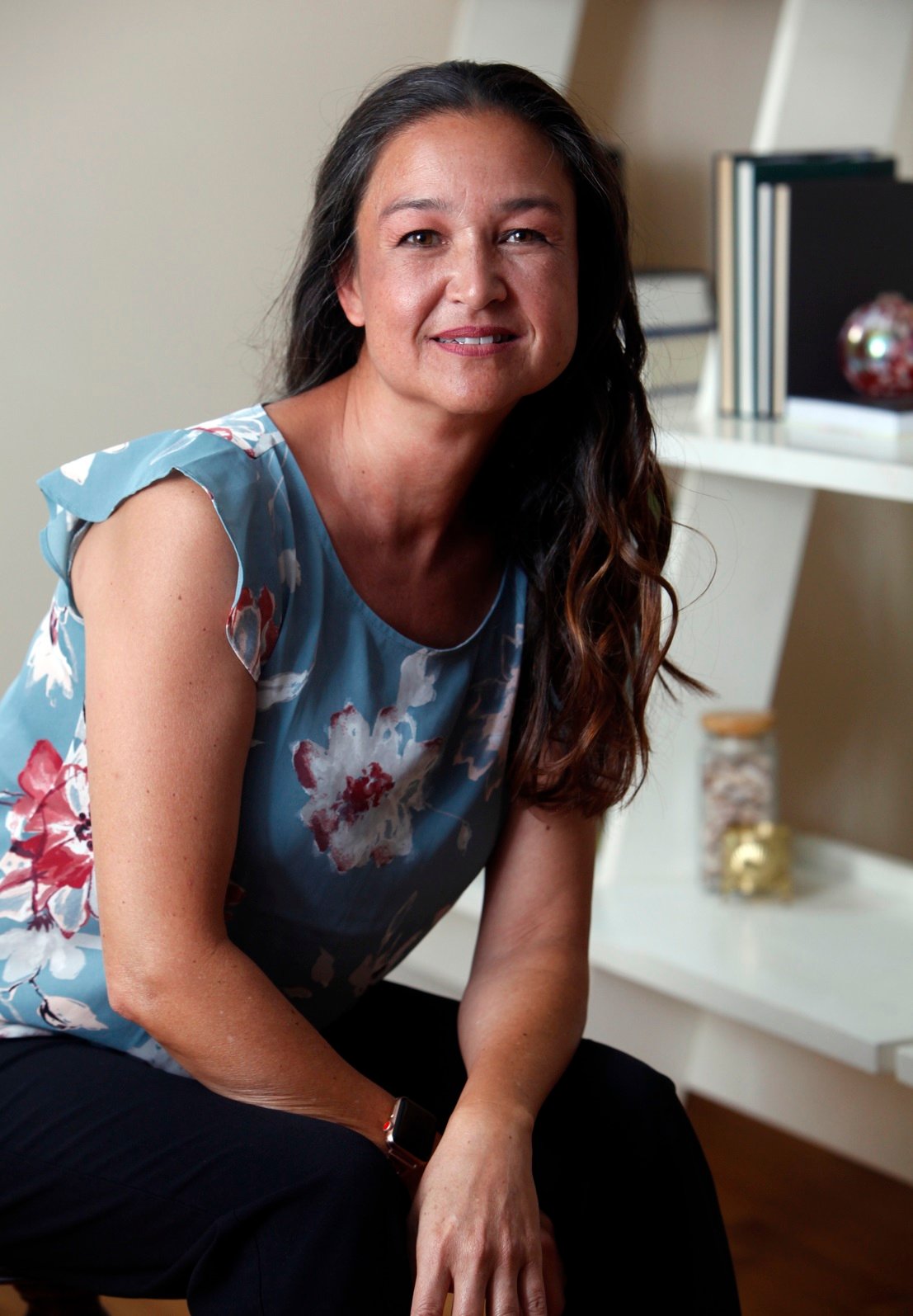 Professional Societies and Appointments
Ms. Rooker provides the patient voice by serving on many professional societies. Her roles include:
Member, Patient Engagement Collaborative (PEC), US Food and Drug Administration (FDA); 2023-2025
Member, Australian National Health and Medical Research Council (NHMRC) Centre of Research Excellence in Digestive Health, Advisory Committee; 2021-present
Council Member (Ad-Hoc), NIH National Institute of Diabetes and Digestive and Kidney Diseases (NIDDK) Advisory Council; 2020 – 2023
Working Group Member, NIH National Institute of Diabetes and Digestive and Kidney Diseases (NIDDK) Strategic Plan Committee; 2019-Present
Member, International Working Group for the Classification of Oesophagitis (IWGCO); 2020-present
Digestive Disease National Coalition (DDNC)

Chairman of the Board; 2020-2022
Nominating Committee; 2020 – present
Member-at-large, DDNC Executive Committee; 2018 – Present
Member; 2017- Present

Member, American Gastroenterological Association; 2019-Present
Member, Comparison of Surgery and Medicine on the Impact of Diverticulitis (COSMID); 2019-Present
Member, Patient Reported Outcomes (PRO) Consortium, IBS Working Group, Critical Path Institute; 2018-Present
Member, American College of Gastroenterology (ACG); 2019- Present
Member, American Society of Association Executives; 2018-Present
Member, American Neurogastroenterology and Motility Society; 2017–Present
Advisor, Fecal Incontinence in Primary Care Consortium; 2017–Present
Publications:
Rooker C,Sutton A. 'Grateful Patient Fundraising and the Unconscious Bias' Narrative Inquiry in Biotethics, Volume 12.1 (2022) pp. 41-46, by John Hopkins University Press.
Rooker C, Haston C, Smith S, Lombardi M, DeGrazia-DiTucci M, VanHouten M. 'Resources for the Gastroparesis Patient', in McCallum RW, Parkman HP, Gastroparesis, Academic Press, 2021 pp. 539-552, ISBN 9780128185865 https://www.sciencedirect.com/science/article/pii/B9780128185865000417
Mediaplanet, Rooker C. Symptoms of COVID-19 May Involve Your GI System. Future of Personal Health, Digestive Health and Wellness. https://www.futureofpersonalhealth.com/digestive-wellness/symptoms-of-covid-19-may-involve-your-gi-system/ 
Mediaplanet, Rooker C. Five Signs It's More Than Acid Reflux or Heartburn. Future of Personal Health, Digestive Health and Wellness. https://www.futureofpersonalhealth.com/digestive-wellness/5-signs-its-more-than-acid-reflux-or-heartburn/
Drossman DA, Morris CB, Davis CE, Weinland SR, Aderoju AO, Kulkani-Kelapure RR, Hu YB, Houpe ME, Zimmerman Y, Rooker C, Bangdiwala SI. Narcotic Bowel Syndrome: Characterization of 30 patients and preliminary results after detoxification. Gastroenterol, 140(5), Suppl 1: S-465, 2011.
Drossman DA, Morris CB, Wrennall CED, Weinland SR, Aderoju AO, Kulkarni-Kelapure RR, Hu YJ, Dalton C, Bouma MH, Zimmerman J, Rooker C, Leserman J, Bangdiwala SI. Diagnosis, Characterization, and 3 Month Outcome of 39 Patients with Narcotic Bowel Syndrome. AM J GASTRO, Advance Online Publication June 19, 2012. http://www.nature.com/ajg/journal/vaop/ncurrent/full/ajg2012142a.html