Complementary and Alternative Medicine (CAM) for Gastrointestinal Disorders
Presented by Anthony Lembo, MD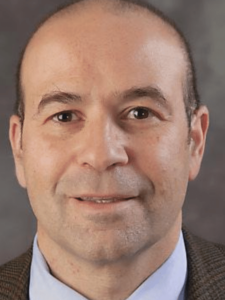 Complementary and alternative therapy (CAM) for irritable bowel syndrome (IBS) is very common around the world. Approximately 35% of the adult population in the United States uses CAM. Although further studies are needed to understand the risks, data suggests that there may be some benefits for IBS. In this presentation, Dr. Antony Lembo identifies the two main categories of CAM: natural products (e.g. dietary supplements) and mind-body medicine. He explains how these therapies are used to help patients manage IBS symptoms such as abdominal pain and discomfort, frequent diarrhea, functional constipation, and much more. 
Anthony J. Lembo, MD, is a Professor of Medicine at Harvard Medical School. He also serves as the Director of the GI Motility Laboratory at the Beth Israel Deaconess Medical Center (BIDMC) Division of Gastroenterology in Boston, MA.
Dr. Lembo earned his undergraduate degree in mathematics at Amherst College in Amherst, MA and then received his MD from Tufts Medical School in Boston, MA. He subsequently completed his internal medicine internship/residency as well as gastroenterology fellowship at UCLA Medical Center in Los Angeles, CA. Dr. Lembo became a Clinical Instructor of Medicine at UCLA in 1996 and served as the co-Director of the Functional Bowel Disorder (FBD) and Gastrointestinal (GI) Motility Center at UCLA Medical Center. While at UCLA he conducted research in FBDs. In 1997 he joined the faculty at BIDMC in Boston MA.
Dr. Lembo is currently the Director of the GI Motility and Functional Bowel Disorder Center at the BIDMC and Co-Director of the GI Motility Laboratory. He is an Associate Editor of Journal of Clinical Gastroenterology and Digestive Diseases and Science. His research has focused on the developed of novel treatments for FBDs including chronic idiopathic constipation. Dr. Lembo's research interest has also explored the role of placebo and methods of enhancing the placebo response.