Physician Introduction on Helicobacter Pylori (H. Pylori) 
Presented by William Chey, MD, AGAF, FACG, FACP, RFF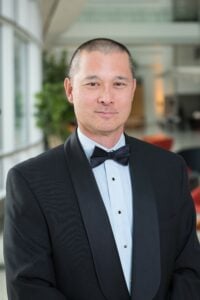 For decades, stomach and duodenal ulcers were thought to be the consequence of excessive acid production by the stomach. Generations of patients were subjected to "sippy" diets, ineffective drugs with significant side effects, and life changing surgeries that left scars that affected more than their belly. That all changed in 1983 with the discovery of Helicobacter pylori (H. pylori) by Barry Marshall and Robin Warren from Australia.
H. pylori is one of the most common infections in humans and is the leading cause of inflammation in the stomach (gastritis) as well as stomach and duodenal ulcers (peptic ulcers). H. pylori has been implicated as a risk factor for stomach cancer in addition to a number of other medical conditions. H. pylori can be diagnosed using breath or stool tests or from biopsies obtained when a person undergoes upper endoscopy. Treatments consist of 2-4 drugs given for 14 days. All patients treated for H. pylori should undergo a test to prove the infection has been successfully cured. 
William D. Chey, MD, AGAF, FACG, FACP, RFF
Timothy T. Nostrant Collegiate Professor of Gastroenterology
Professor of Nutrition Sciences
Director, GI Physiology Laboratory
Director, Digestive Disorders Nutrition & Behavioral Health Program
Director, Michigan Food for Life Kitchen
Medical Director, Michigan Bowel Control Program
Division of Gastroenterology
Michigan Medicine
Dr Chey received a medical degree & training in internal medicine at Emory University School of Medicine. He completed a fellowship in gastroenterology and has remained as faculty at the University of Michigan in Ann Arbor where he is currently the Timothy T. Nostrant Collegiate Professor of Gastroenterology & Nutrition Sciences.  
His research interests focus on the diagnosis & treatment of disorders of gut brain interaction and H. pylori infection. He has mentored more than 50 students, residents, fellows and junior faculty, many of which are leaders in Gastroenterology. He is a medical innovator and holds several patents. Dr Chey is former co-Editor-in-Chief of the American Journal of Gastroenterology and has authored more than 350 manuscripts, reviews, chapters & books including more than 10 national and international clinical practice guidelines. Dr. Chey is a board member of the American College of Gastroenterology, Rome Foundation, International Foundation of GI Disorders, and GI on Demand.  
He has been elected to "Best Doctors" since 2001 and received the Dean's Outstanding Clinician Award and Dean's Award for Innovation and Commercialization at the University of Michigan and the Distinguished Clinician Award from the American Gastroenterological Association. In 2020, Dr. Chey was awarded honorary membership in the Academy of Nutrition and Dietetics and received the prestigious Berk-Fise Award from the American College of Gastroenterology. He will assume the role of Secretary of the American College of Gastroenterology in 2021.