This walk has concluded. Thank you to all our participants!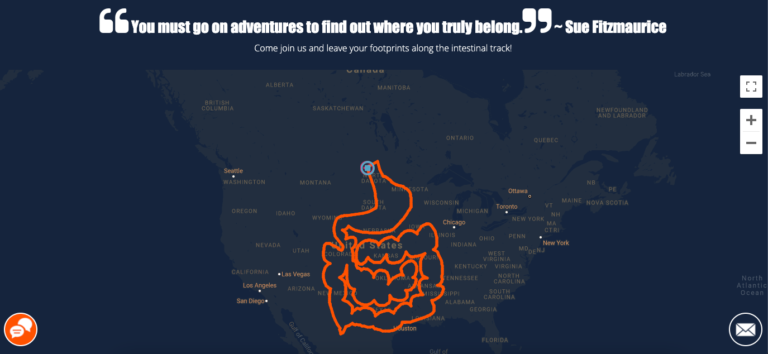 This Virtual Walk began August 21st and ended on September 4th 2021. 
About Our 2021 Virtual Walk
To celebrate IFFGD's 30th Anniversary, we hosted our first ever virtual walk to Make Moves for GI Health.  Thanks to your help, IFFGD is able to fund $30,000 towards a research grant for Gastrointestinal Disorders. We had physical and self-care activity goals so everyone could participate. Don't forget to keep tagging us on social media with your fundraising pictures. #Moves4GIhealth
Overall Fitness Goal: (10,950 miles) #of days IFFGD has been in existence
Overall Fundraising Goal: $10,950 
Individual Fundraising Goal: $30.00
Active Goal:
Target: 10,950 points
Completed: 26, 050 points
Fitness Goal:
Target: 10,950 miles
Completed: 2,471 miles
Fundraising Goal:
Target: $10,950
Raised: $3,711
The International Foundation for Gastrointestinal Disorders (IFFGD) gratefully acknowledges the following companies for their generous support of IFFGD's Make Moves 4 GI Health Virtual Walk.