In 2022, the International Foundation for Gastrointestinal Disorders (IFFGD) awarded a $30,000 Nancy and Bill Norton research Grant to Dr. Judy Nee from Harvard University.
The winning proposal for research that would ultimately lead to improvements in the understanding of IBS, its pathophysiology, and the care of patients.
Dr. Judy Nee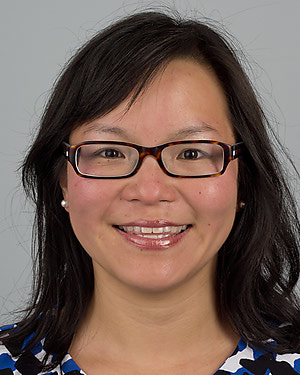 Dr. Nee is the co-director of the GI Motility Laboratory at the Beth Israel Deaconess Medical Center. As a specialist in GI motility, she has a busy clinical practice that regularly includes second opinion consultations for patients with complex GI Motility and functional bowel disorders (FBDs) from across the US and internationally. The GI motility lab at BIDMC is one of the busiest GI motility Laboratories in the East Coast. Because of Dr. Nee's clinical expertise, she has been invited to lecture at the premier GI motility meetings (ANMS, Harvard Motility Conference).
Dr. Nee's research has focused on novel therapies in FBDs, but particularly in IBS. She is a co-investigator in a NIH R01 funded study evaluating the role of placebo in IBS. Our seminal study on open-label placebo in IBS has led to number of similar studies in a variety of conditions with similar efficacy including lower back pain, cancer related fatigue and chronic abdominal pain in children. Dr. Nee is published on the role of peppermint oil and Crofelemer in IBS as well as co-authored multiple publications describing the epidemiologic trends in gastrointestinal diseases such as diverticulitis, gastroparesis, and other symptoms in large databases such as NHANES, NEDS, etc.
Another one of Dr. Nee's research interests is the gender differences in FBDs. She has investigated sex differences in anorectal manometry parameters. In collaboration with Dr. Meenakshi Rao from Boston Children's Hospital, they have also examined the role of androgen sex hormones in both mouse and IBS patients. Given the predominance of IBS in women, they are seeking to clarify this role in IBS pathogenesis and possibly as a target for therapy.