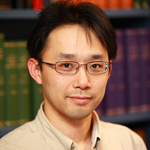 Dr. Cheng is Associate Professor at Auckland Bioengineering Institute at the University of Auckland, New Zealand. He is also an Adjunct Research Assistant Professor at the Department of Surgery, Vanderbilt University, Nashville, TN.
His research uses a variety of bioengineering and mathematical modeling approaches to help provide novel insights into the mechanisms underlying gastrointestinal motility disorders. His research interests span from basic sciences to the development of new techniques and devices that can be applied clinically.
IFFGD Grant – The IFFGD grant will be used to support Dr. Cheng's research aimed at developing a method that can identify the underlying signaling pattern that is controlling and coordinating a person's stomach motility.
The ultimate goal is to create a tool that doctors can use in clinical practice when treating individuals with idiopathic gastroparesis and chronic unexplained nausea and vomiting.