IFFGD's 2023 Advocacy Event
This event is now available to watch on Youtube
IFFGD's Advocacy Event Details
Sunday, April 16 & Monday, April 17, 2023
Location: Courtyard by the Marriott Washington DC/ U.S Capitol
Program Overview: View the tentative program agenda below
For the millions of Americans living with the debilitating and sometimes life-threatening symptoms of a functional gastrointestinal or motility disorder (FGIMD), the fight for awareness, research into safe and effective treatments, and cures are ongoing.
But Members of Congress can help. 
IFFGD's 2023 Education and Advocacy Event was a free event to educate the community about access to healthcare and treatment and how to best advocate for yourself in the medical field. This event was held on April 16-17, 2023. Due to COVID-19 protocols, the space was limited to 50 guests. If you have any questions about this year's program, please email Hayley McCorkle at hnmccorkle@iffgd.org.
A Special Thanks
IFFGD expresses gratitude to everyone who shared a personal story of their illness journey with their congressional representatives. Although sharing these stories can be challenging, they greatly influence the decision-making process in Congress. 
Opening Sessions: Legislation designed to improve a patients access to care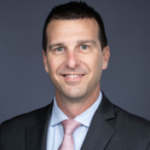 During this session, Braden Conway discussed step therapy and how the Safe Step Act can help patients access the best medications for their condition.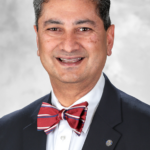 During this session, Dr. Shah discussed the Help Ensure Lower CoPays Act (HELP Copays Act) and how copay accumulators can be harmful to patients.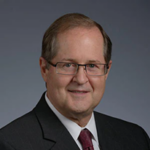 During this session, we watched a presentation provided by Stephen James about the NIDDK's funding for the FY 2023 to help support those living with gastrointestinal illnesses.
Afternoon Breakout Sessions
The rest of the day will be divided into interactive breakout sessions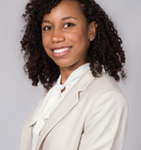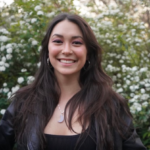 Breakout Session 1: Contacting your legislators via Social Media and email
During this interactive session Megen and Kelsey taught our attendees to create social media posts and emails to send directly to their representatives.  These are great ways to reach out and advocate for yourselves, family members, and friends.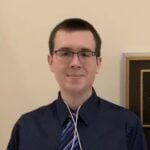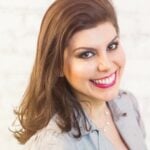 Breakout Session 2: Sharing your personal story with your legislators
In this interactive session Brittany Aliana explained how to connect your personal story to current legislation.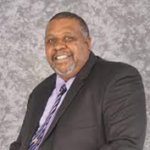 Breakout Session 3: Learning about your representatives
In this session, Keith McCorkle showed our attendees how to find information about their representatives such as who they are and what policies they support.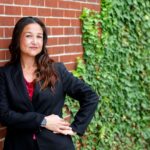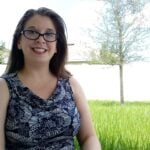 Breakout Session 4: Hill Day Practice
In this breakout session, each group conducted a mock hill day visit to practice having conversations with their legislators before our Hill day April 17th.  
The Safe Step Act was created to improve step therapy protocols and ensure patients are able to safely and efficiently access the appropriate, best treatment for them.
Step therapy is a tool used by health plans that controls spending on patient medications. While step therapy can be important for containing the costs of prescription drugs, it can have negative impacts on patients.  This can include delayed access to the most effective treatment, severe side effects, and irreversible disease progression. 
Insurance companies may require a patient to try certain medications before gaining access to the drug originally prescribed by their physician.  This protocol is known as "step therapy." Step therapy protocols may ignore a patient's unique circumstances and medical history. This can lead to patients using medications that do not address their medical issue, or they may experience dangerous side effects. 
The Safe Step Act will require insurance companies to implement a clear and transparent process for a patient or physician to request an exception to the step therapy protocol. 
**Taken from S. 464/H.R. 2163, SAFE STEP ACT OF 2021**
Learn more about the Safe Step Act Here
Help Ensure Lower Copays Act requires health plans to count copay assistance towards cost-sharing requirements, the HELP Copays Act brings imperative relief to vulnerable patients by guaranteeing that all payments—no matter the source—count towards their out-of-pocket costs.
What are Co-Pay Accumulator Programs:
These programs are a tool used by health plans to limit their own expenses by preventing copay assistance programs from counting towards a patients deductible. 
How are co-pay accumulators harmful for patients?
Co-pay accumulator programs typically don't cover costs for the entire year, leaving the patient to pay out of pocket once their card has run out, after finding out that they are no where near having their deductible met. 
Many patients rely on this copay assistance to afford their medications.  Without them, they may need to stop receiving their life-saving medication. 
Insurance companies are essentially getting paid twice.  Once from the patient's pocket, and again from the assistance program. 
Hotel Information:
Courtyard by Marriott Washington, DC/U.S. Capitol
Hotel Address: Courtyard by Marriott Washington, DC/U.S. Capitol, 1325 2nd Street NE, Washington, DC 20002
Arrival/Departure
Please plan to arrive Saturday April 15 or early morning Sunday April 16.  Sunday's program will begin approximately at 9:00 A.M.
Meetings on Monday, April 17, are expected to run until approximately 5:00 PM EST. To make sure that you can attend all of the meetings you are scheduled for, please follow these departure guidelines:
If you are flying out of Reagan National Airport (DCA) on Monday, April 17 , please plan to book your flight no earlier than 6:30 PM EST. 
If you are flying out of Washington Dulles International Airport (IAD) or Baltimore-Washington International Airport (BWI), please plan to book your flight no earlier than 7:30 PM EST.
Other Hotels in the Area
Comfort Inn Downtown DC/Convention Center (0.5 mi)
Renaissance Washington, DC Downtown Hotel (0.6 mi)
District Hotel (0.6 mi)
Sofitel Lafayette Square Washington, DC (1 mi)
Ground Transportation
Taxis are widely available. Other methods of transportation include ride-sharing apps (Uber/Lyft) and the Metro. The closest Metro stop to the hotel is Mt Vernon Sq/7th St-Convention Center (0.3 mi).  
The International Foundation for Gastrointestinal Disorders gratefully acknowledges Ardelyx, Takeda, Pfizer and Vanda for their generous support of the 2023 Education and Advocacy Event on the Hill