Award for Clinical Science Investigator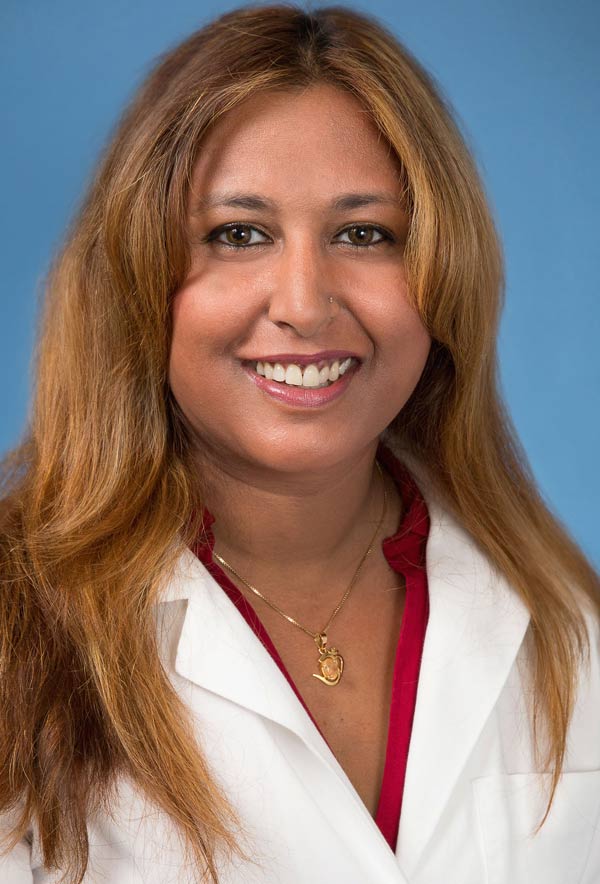 Dr. Gupta is an Assistant Professor in the Division of Digestive Diseases at the UCLA Department of Medicine and serves as Director of the Neuroimaging Core at the G. Oppenheimer Family Center for Neurobiology of Stress and Resilience at UCLA, where she specializes in research that investigates the interactions between environmental and biological factors in contributing to stress-based diseases such as obesity.
Currently, she is working towards an obesity model that considers mechanisms associated with the bidirectional interactions of the brain with those in the periphery (immune cells, gut microbiota-related metabolites). She is interested in investigating the modification of these brain-gut interactions by vulnerability factors (e.g. adverse life events, sex, race) or protective factors (e.g. resilience) in obesity.
Other key areas of Dr. Gupta's research include sex differences in central responses to stress; the relationship between altered ingestive behaviors and brain-gut interactions; and the modification of these relationships after targeted interventions such as cognitive behavioral therapy (CBT), diet, lifestyle modification, and exercise interventions, among others.
Implications of this research would help improve the targeting of effective treatments and the selection of patients most appropriate for a particular treatment based on a better understanding of mechanisms underlying eating behaviors, how these mechanisms differ across patient groups, and how these mechanisms are impacted by specific treatments. She hopes that these efforts will help with the development of more effective and personalized treatments with long-term outcomes.
Clinical Science is the research approach aimed at understanding the diagnosis and treatment of diseases and disorders through studies involving people, usually carried out in clinical settings.
---
Where is Arpana Gupta Now?

As a part of the 2021 anniversary events, IFFGD created the "Where Are They Now?" interview series designed to allow the gastrointestinal community to reconnect with past IFFGD Research Award winners. We conducted over 30 interviews virtually, to learn about the journey our research winners took and what current research topics they might be working on today. To find out where research award winner Arpana Gupta is today watch their interview here.