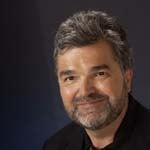 Emeran Mayer, M.D.
UCLA, Los Angeles, CA
Dr. Mayer is the 2009 recipient of the IFFGD Research Award Senior Investigator – Basic Science. Dr. Mayer has had a career long interest in mind brain body interactions, which he pursued from his thesis project on central regulation of coronary blood flow, to his longstanding interests in the neurobiology of chronic functional pain syndromes, and to his most recent interest in interoceptive mechanisms in food intake and gut inflammation. Over the span of his career, his research interests have included basic, translational and clinical aspects of brain gut interactions in health and disease. During the past five years, he has focused primarily on studying interoceptive mechanisms and the brain-gut axis using advanced functional imaging techniques in humans and in animals.
---
Where is Dr. Emeran Mayer Now?

As a part of the 2021 anniversary events, IFFGD created the "Where Are They Now?" interview series designed to allow the gastrointestinal community to reconnect with past IFFGD Research Award winners. We conducted over 30 interviews virtually, to learn about the journey our research winners took and what current research topics they might be working on today. To find out where research award winner Emeran Mayer is today watch their interview here.