Pseudo-Obstruction and Other Primary Motility Disorders - Pediatric
Presented by Nikhil Thapar, MRCP, FRCPCH, FRACP, PhD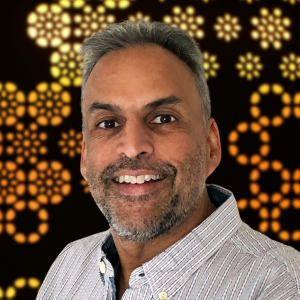 Primary gastrointestinal motility disorders are a heterogeneous group of disorders that affect the neuromuscular (nerve and muscle) components of the gastrointestinal tract and limit its ability to push contents along the length of its lumen. These disorders include esophageal achalasia, gastroparesis, intestinal pseudo-obstruction, Hirschsprung disease and slow transit constipation. Recent year have seen attempts to standardise the diagnosis and management of such disorders. Overall, their diagnosis needs to be timely, accurate and definitive, which requires expertise of the conditions and criteria for their diagnosis as well as access to appropriate investigative tools (e.g. motility testing, tissue assessment). Management is largely supportive and often best served in specialist centres with an expert multidisciplinary team. The mainstay for therapy includes the provision of essential nutrition, reducing symptoms and disease progression, limiting complications and ultimately improving outcomes and quality of life. For most conditions this currently involves surgery. The future holds potential for a better understanding of these conditions as well as improved diagnostics and more effective innovative therapies.
Professor Nikhil Thapar MRCP FRCPCH FRACP PhD 
Director of Gastroenterology, Hepatology and Liver Transplant
Queensland Children's Hospital
Professor Nikhil Thapar is Director of the Gastroenterology, Hepatology and Liver Transplant service at Queensland Children's Hospital, Brisbane, Australia where he leads a specialist statewide multidisciplinary clinical service for children with gastrointestinal motility and functional disorders. He was Academic Lead for Paediatric Gastroenterology and head of the Neurogastroenterology and Motility service at Great Ormond Street Hospital and University College London Great Ormond Street Institute of Child Health (London, UK).
He is co-editor of the textbook of Paediatric Neurogastroenterology, faculty lead for F1000 Prime and associate editor for the Journal of Pediatric Gastroenterology and Nutrition. Professor Thapar sits on the Rome V committee (PaediatrIcs; lower GI) as well as the gastroenterology committee of the Asia Pan-Pacific Society of Paediatric Gastroenterology, Hepatology and Nutrition, chairing its Neurogastroenterology and Motility working group. He was previously chair of the Gastroenterology Committee of the European Society of Paediatric Gastroenterology, Hepatology and Nutrition. He was a lead organizer of the 1st World Congress of Paediatric Neurogastroenterology and Motility held in Adelaide, Australia in April 2021.