Physician Introduction on Multidisciplinary Treatment of Abdominal Pain - Pediatric
Presented by Miguel Saps, MD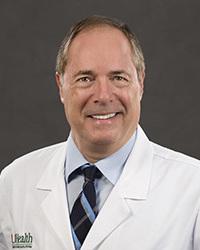 Four in ten children suffer from abdominal pain every week during the school year. The symptoms of abdominal pain can be very bothersome for many patients. Often, there is no organic explanation for abdominal pain, but it can be explained by an imbalance in the body and the connection between the brain and the gut. In this presentation, Dr. Miguel Saps explains the symptoms associated with abdominal pain, the importance of patient and doctor communication, and different treatment options and why they may be used. 
Dr Miguel Saps is a native of Uruguay. He has received his medical and pediatrics degree from the Universidad de La República Faculty of Medicine in Uruguay, a pediatric residency at Maimonides Medical Center, and a fellowship in pediatric gastroenterology at the Children's Hospital of Pittsburgh.
Dr Saps is the Chief of Division Pediatric Gastroenterology, Hepatology and Nutrition, Director of Pediatric Neurogastroenterology and Motility at Holtz Children's Hospital of Miami, The George E. Bachelor Chair in Pediatrics and Professor of Pediatrics at the University of Miami. Previously, Dr Saps was the Director of the Research Center for the Investigation of Functional and Gastrointestinal Motility Disorders in Children at the Nationwide Children's Hospital in Ohio, Professor of Pediatrics of Ohio State University and Director of Pediatric Functional and Gastrointestinal Motility Disorders Program at Lurie Children's Hospital of Chicago, Northwestern University.
Dr. Saps has lectured in more than 150 national and international meetings in North America, Europe, Asia and South America.  He has authored more than 150 peer-reviewed articles, invited reviews, editorials and letters, presented more than 200 abstracts in national meetings and has written 30 book chapters. Dr. Saps has received multiple recognitions and awards in clinical care and research.
Dr Saps is Member of the Advisory Board and Chairman of the International Ambassadors Program of the IFFGD, Member of the Gastrointestinal Advisory Drug Committee of the FDA, Co-Chair of the Pediatric Rome Committee, Co-Chair of the Pediatric Rome V Committee for Functional Abdominal Pain Disorders and Defecation Disorders, Member of the Rome V Questionnaire Committee and Member of the Rome V Assessment and Outcomes Working Team. 
Dr Saps has mentored generations of pediatric gastroenterologists with distinguished careers that included the Young Investigator Award of the North American Society of Pediatric Gastroenterology, Hepatology and Nutrition (NASPGHAN) and has trained functional and motility experts that are currently directors of programs. Dr Saps has been in the organizing committee of multiple international meetings, participated as member of steering committees, reviewed abstracts and awards for national and international meetings, manuscripts for most major gastroenterology journals and is the Co-Editor of NeuroGastroLatam Reviews, the official journal of the Latin-American Society of Neurogastroenterology.