DHA Advocacy Day 2014
On June 23 and 24, digestive health advocates headed to Washington, DC for the seventh annual DHA Advocacy Day. DHA advocates from across the country gathered in the nation's capital for the annual, two-day event to educate Members of Congress about the needs of the functional gastrointestinal and motility disorders (FGIMDs) community.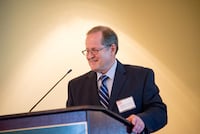 A networking dinner on Monday evening featured an update on federal research at the National Institutes of Health by Stephen James, MD, Director, Division of Digestive Diseases and Nutrition, NIDDK, and Lisa Kaeser, JD, Director, Office of Legislation and Public Policy, NICHD, and a review of the 2014 DHA legislative agenda.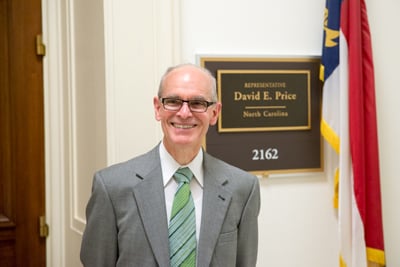 On Tuesday, advocates visited Congressional offices to express the importance of research, education, and awareness of FGIMDs. The group, made up of patients, family members of those affected by FGIMDs, and healthcare professionals, all had different stories to share. Some were experienced Capitol Hill visitors who had been with us for Advocacy Day in years past. Others were coming to Washington, DC for the first time. All were committed and caring individuals, ready to take action in the hopes of making a difference.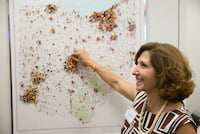 When visiting Congressional offices, we discussed the five main points of our legislative agenda. As constituents, it is essential that our Congressional offices be made aware of what is important to us. On our visits we shared special perspectives that can only come from members of the FGIMD community.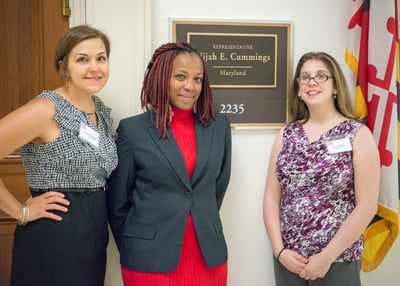 During our time in Washington, DC we educated 30 offices about FGIMDs and the need for more research to find treatments for these chronic and debilitating conditions. It was an inspiring event that the entire group was happy to experience together.  
DHA 2014 Call-In Day
On Tuesday, June 17 2014 people from all across the nation came together for the 2014 Digestive Health Congressional Call-In Day. On this day, the digestive health community asked people to take a few minutes of their time to reach out to their Congressional Representatives about a very important issue. By joining together on one day, our voices are amplified with one clear message. you can still join them in taking action. 
DHA 2014 Legislative Agenda
Our voices help legislators hear and understand the importance of these critical issues. This year we will urge Members of Congress to take action on 5 important digestive issues: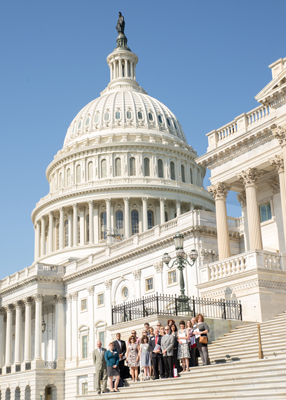 House Member co-sponsorship and Senate introduction of The Functional Gastrointestinal and Motility Disorders Research Enhancement Act of 2013 (H.R. 842)
Support for increased funding for the National Institutes of Health (NIH) to a level of at least $32 billion in Fiscal Year (FY) 2015
Support for veterans in the FY15 Defense Appropriations bill by: House and Senate funding support of the Department of Defense Gulf War Illness Research Program, which provides a source of funding for functional GI disorders research
Support for funding for the National Pediatric Research Network Act, with funding for a pediatric FGIMD network
Clarification regarding reasons and purpose for new guidance governing medical foods from the U.S. Food and Drug Administration (FDA)