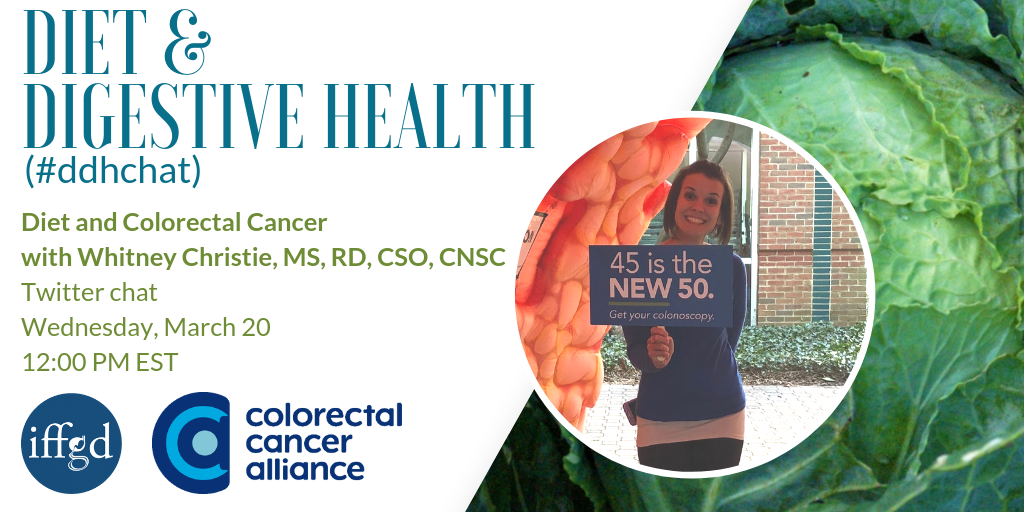 March 2019 #DDHChat Recap: Diet and Colorectal Cancer
Colorectal cancer is the third most commonly diagnosed cancer, affecting an estimated one in 23 men and women. To raise awareness and encourage prevention, March was designated Colorectal Cancer Awareness Month in 2000. Since then, it has grown to a rallying point for patients, survivors, caregivers, and advocates. 

In recognition of Colorectal Cancer Awareness Month, IFFGD and Colorectal Cancer Alliance co-sponsored a Twitter chat featuring Whitney Christie, MS, RD, CSO, CNSC, registered dietitian at Mary Washington Healthcare's Regional Cancer Center in Fredericksburg, Virginia. 
Click for a full summary of the chat 
Looking for more information on colorectal cancer? Check out the Colorectal Cancer Alliance.