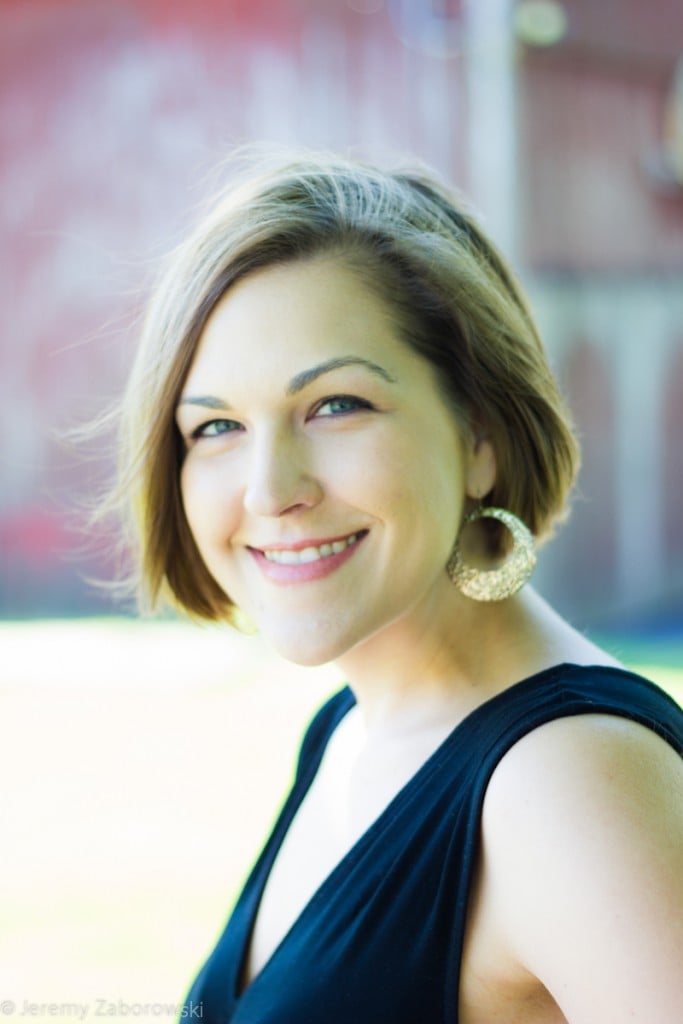 Certified Health Coach and IFFGD Patient Advisory Committee member, Crystal Saltrelli, talks about her journey with gastroparesis and the power of embracing change. 
For those living daily with the chronic and often unpredictable symptoms of a gastrointestinal illness like gastroparesis, change can be a scary thing. But, for Certified Health Coach and IFFGD Patient Advisory Committee member, Crystal Saltrelli, change was not just something to be endured, it was to be welcomed.
Here, Crystal describes her gastroparesis journey and the change that brought a new perspective and a renewed life.
"I was 22 years old when I began seeing a gastroenterologist for what had initially been diagnosed as drug-resistant acid reflux. It was 2003 and, despite my bothersome digestive symptoms, I was leading a pretty "normal" twenty-something life. I had recently graduated from college, moved in with my boyfriend, started a new job, and was training for my first marathon.
"One year later, I was diagnosed with severe idiopathic gastroparesis and everything changed.
"By 2006, I had lost 50 pounds. I was eating little more than crackers and baby food. Not surprisingly, multiple nutritional deficiencies were popping up and my body was getting sicker. I'd had to quit my job, instead spending most of my days and nights curled up on the couch. I was making regular trips to the ER due to nausea and pain, despite the ten medications I was taking every day in an attempt to control my symptoms. I felt incredibly anxious, overwhelmed, and desperate, thinking that this was how my life would be from now on.
"Fortunately, it wasn't. In 2009, two pivotal things happened. I had a gastric neurostimulator implanted and, one week later, I enrolled in the Institute for Integrative Nutrition. The device provided me enough symptomatic relief that I was able to sleep through the night and slowly start expanding my diet.
"My coursework at the Institute for Integrative Nutrition, where I was studying health coaching and holistic nutrition, proved to be even more impactful. It was there that I first discovered the idea of a holistic treatment plan — one that included more than just dietary modification and medical treatment. I began to focus on nutrition in my GP-friendly diet, rather than just calories. I began to walk more and practice yoga regularly, even when I felt like just staying curled up on the couch. I began to prioritize sleep and self-care, rather than staying up late, scouring the Internet for something or someone else that would fix me.
"And, over time, everything changed.
"By 2012, not only did I have a job again, I had a career. I was writing a popular blog, I'd published two books, and I was coaching other people with gastroparesis from around the world in what I was calling a "comprehensive gastroparesis management plan." Most importantly, though, even as my gastric emptying remained significantly delayed, I felt the best and was the healthiest I'd been since my diagnosis. I'd finally been given the green light from my doctors to become pregnant, and my husband and I welcomed a healthy baby girl in September of that year. I was truly living well despite having gastroparesis — a stark contrast to those dark days after my diagnosis.
"Fast forward to 2016. Twelve years after I was first diagnosed, with more than half a dozen delayed gastric emptying scans and two surgeries for intractable gastroparesis symptoms under my belt, my symptoms started to resolve and my gastric emptying normalized. I even had my gastric neurostimulator turned off.
"I've since had a second normal gastric emptying scan. My gastric neurostimulator remains implanted but turned off. I don't take any medication, I no longer follow a gastroparesis-friendly diet, and I've gained back every pound I lost while I was sick. I now consider my gastroparesis to be resolved.
"If I could go back and tell myself in 2006 one thing, it would be what I keep repeating here: everything changes. If you are scared now, know that you will not be scared forever. If you are sick now, know that you can still live well. If you are sad now, know that you will smile and laugh. If you are suffering now, know that you will find relief. 
"I think there's a common belief that if gastroparesis doesn't go away within a year or two, it will never go away. For me, at least, that wasn't true. I hope this is further proof of a phrase I often see repeated in the gastroparesis community: "There is always hope."
"But, beyond the hope for recovery, there's the knowing that even if you do not get well, you can live well. I found that to be true in my own experience, and I've seen it transform the experience of so many others with GP. It's what I've built a blog, two books, and now a podcast on and I believe it with every ounce of my being.
"This, of course, doesn't deny the physical pain that those with gastroparesis go through moment to moment or the depths of struggle that this condition can bring. I've been there; I've experienced it. But, I've also experienced the immense freedom that comes from knowing that nothing in life, including that pain and struggle, is static.
"Everything changes. And, that's a good thing."
Learn more about Crystal's journey with gastroparesis on her blog. And, check out her podcast interview with IFFGD President, Ceciel T. Rooker.