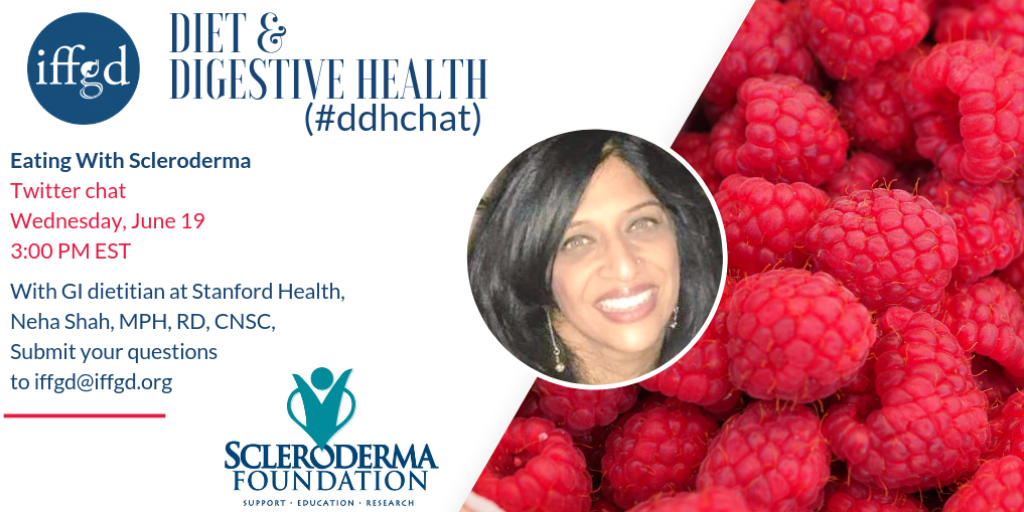 June 2019 #DDHChat Recap: Eating With Scleroderma
Scleroderma refers to a group of rare diseases that involve the hardening of the skin and connective tissue. About one-third of people with scleroderma have a type called systemic sclerosis (SSc). For Approximately 90-95% of people with SSc, the gastrointestinal tract is affected. 
In recognition of Scleroderma Awareness Month, IFFGD and Scleroderma Foundation co-sponsored a Twitter chat featuring Neha Shah, MPH, RD, CNSC, CHES from Standford Health as lead host and Dr. Lesley Ann Saketkoo of Tulane University.
Click for a full summary of the chat
Looking for more information on scleroderma? Check out the Scleroderma Foundation.