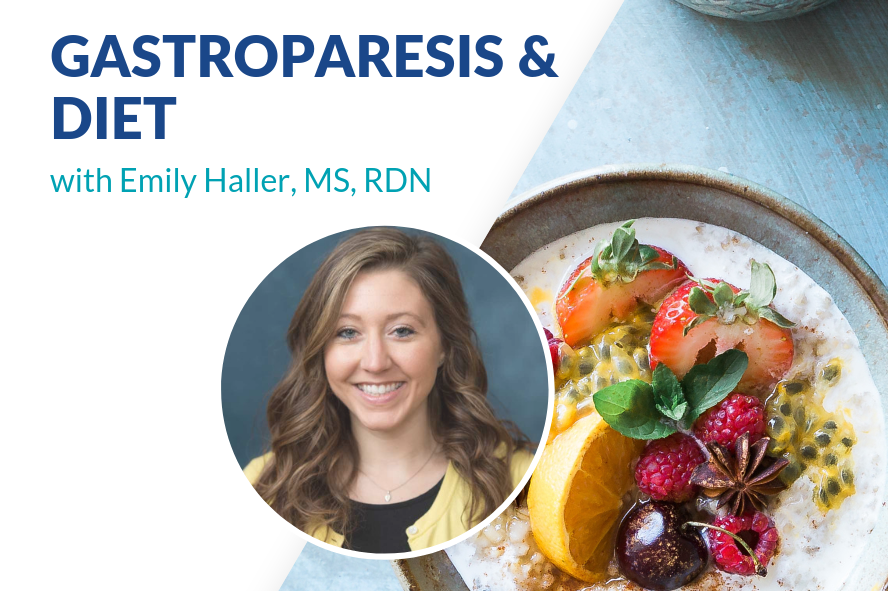 The treatment of gastroparesis varies from person to person but almost always includes certain dietary and lifestyle changes. But, which ones? And, where to start?
On Monday, November 26th, Michigan Medicine GI dietitian Emily Haller, MS, RDN, joined IFFGD and others in the gastroparesis community for a Twitter chat to discuss dietary approaches to the management of gastroparesis and share practical tips for creating a GP-friendly diet.
Click for a full summary of the chat
To help answer questions posed by the gastroparesis community in advance of the chat, Emily put together a blog post on her website, Haller Health & Wellness. In the post she expands on the topics she she covered during the chat, including how to keep a food diary, how the timing and size of meals influences symptoms, the role of food particle size in symptoms, speical considerations for individuals with diabetic gastroparesis, and resources that she recommends to her patients with gastroparesis.
Looking for more information on gastroparesis and diet? Head over to AboutGastroparesis.org for more on dietary and lifestyle measures for gastroparesis.