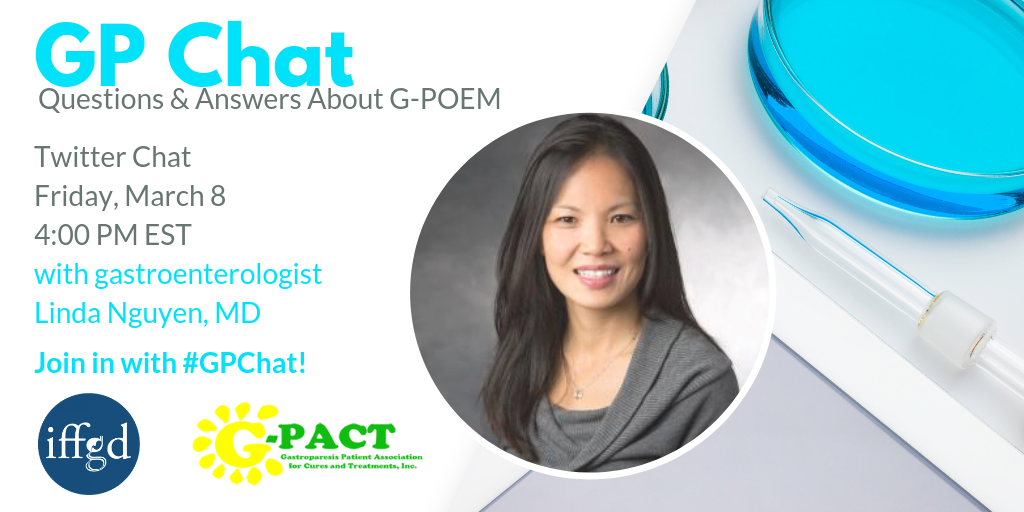 Gastric peroral endoscopic myotomy (G-POEM) is a minimally invasive endoscopic procedure that is emerging as a treatment option for certain individuals with treatment-resistant (refractory) gastroparesis. As a relatively new treatment option, many in the gastroparesis patient community have questions about the procedure and its effectiveness in reducing symptoms.   
To help answer these questions we teamed up with G-PACT (Gastroparesis Patient Association for Cures and Treatments, Inc) and Clinical Associate Professor at Stanford Medicine Linda Nguyen, MD, for a Twitter chat on G-POEM — what it is, who is eligible for it, and how it works.
Click for a full summary of the chat
Looking for more information on gastroparesis? Click here to visit our dedicated gastroparesis website.