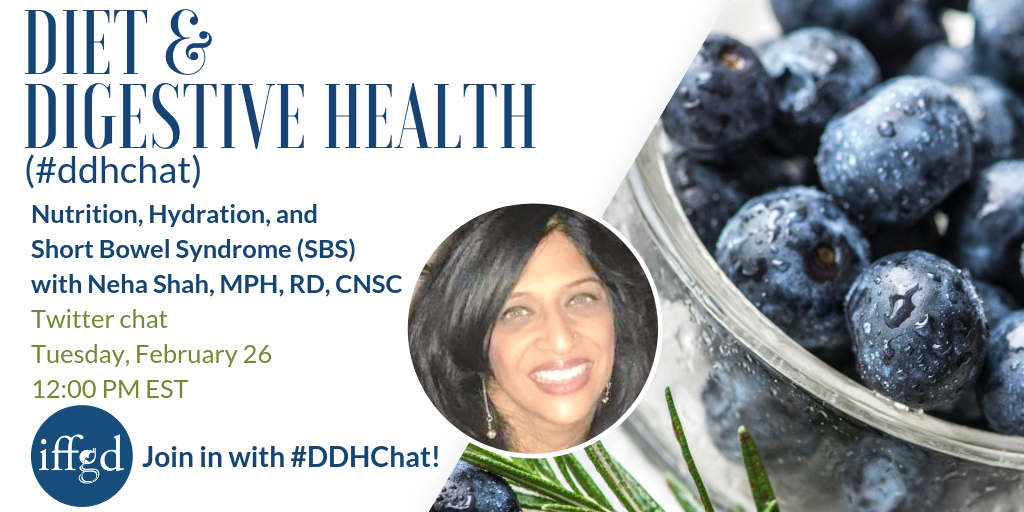 February 2019 #DDHChat Recap: Nutrition, Hydration, and Short Bowel Syndrome
Many of the nearly 7,000 rare diseases identified by the US National Institutes of Health (NIH) affect the functioning of the digestive tract. One of these conditions is short bowel syndrome (SBS). SBS (or short gut) occurs when a large portion of the small intestine is removed. Injury to the intestine, birth defects, and certain intestinal diseases may result in SBS. Individuals with SBS may have difficulties absorbing fluid and nutrients, sometimes requiring dietary modifications and/or nutrition support.
In recognition of Rare Disease Day 2019, Stanford Health Care GI dietitian Neha Shah, MPH, RD, CNSC, joined us for a Twitter chat on how to maximize nutrition and hydration with SBS.
Click for a full summary of the chat 
Looking for more information on SBS? Click here for an in-depth look at SBS and its treatment.