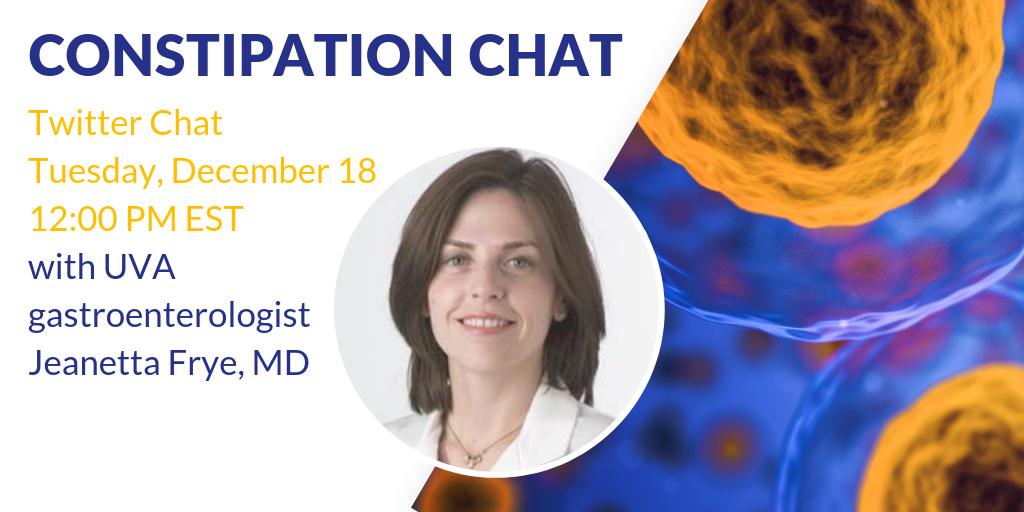 Most people experience bouts of constipation from time to time. But, for millions of people, constipation isn't something that just goes away. But, what exactly is chronic constipation? Is it a missed bowel movement? Two? And, how is it treated?
On Tuesday, December 18th, University of Virginia (UVA) Health System gastroenterologist Jeanetta Frye, MD, joined IFFGD and others for a Twitter chat to answer the Whats, Hows, and Whys of constipation in recognition of Constipation Awareness Month.
Click for a full summary of the chat
Looking for more information on constipation? Visit AboutConstipation.org for an in-depth look at constipation and its treatment.