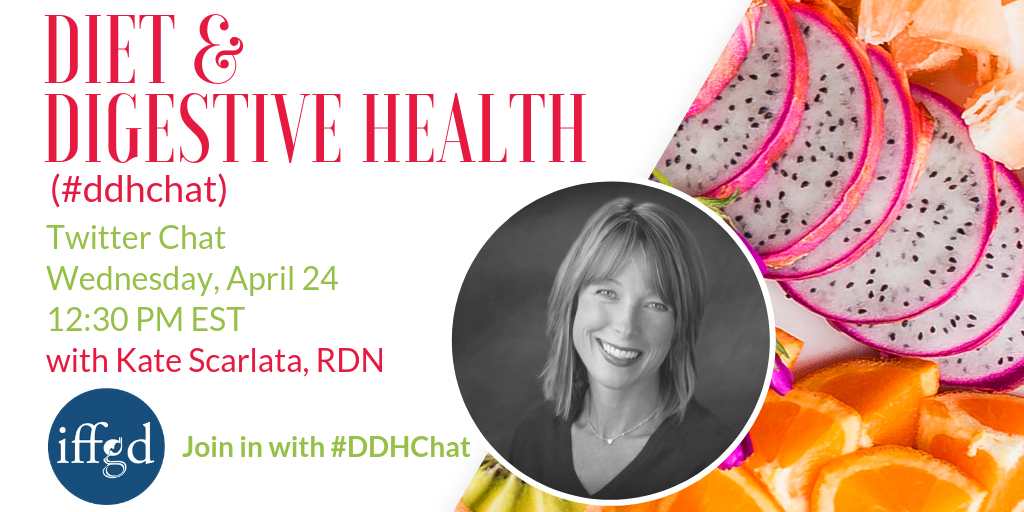 April 2019 #DDHChat Recap: Eating for IBS
Irritable bowel syndrome, or IBS, is one of the most prevalent digestive conditions, affecting approximately 10-15% of the population worldwide. While the cause of IBS is not completely understood, many people with IBS associate their symptoms with what they eat. Because of this, treatment for IBS often incudes certain dietary and lifestyle changes along with medications, if needed.

First designated by IFFGD in 1997, IBS Awareness Month is nationally recognized to raise awareness of this common, but often misunderstood, condition. In recognition of this awareness event, we were joined by GI dietitian and author, Kate Scarlata, RDN, and IBS advocate and blogger, Amber, for Twitter chat on Eating for IBS.
Click for a full summary of the chat 
Looking for more information on IBS? Click here to visit our dedicated IBS website.