In March 2023, The International Foundation for Gastrointestinal Disorders (IFFGD) awarded one research grant of $35,000 for innovative research related to gastrointestinal disorders.
This grant was made possible through the money raised during IFFGD's 2022 Virtual Wellness Event. We are very grateful to all who participated in this event and donated in support of this research.
Learn more about IFFGD's 2023 Health and Wellness Event
Selection Committee
William E. Whitehead, PhD, Chair
Braden Kuo, MD, MSc
Lesley A. Houghton, PhD
Darren Brenner, MD
Baha Moshiree, MD
We are pleased to introduce you to the research grant recipient: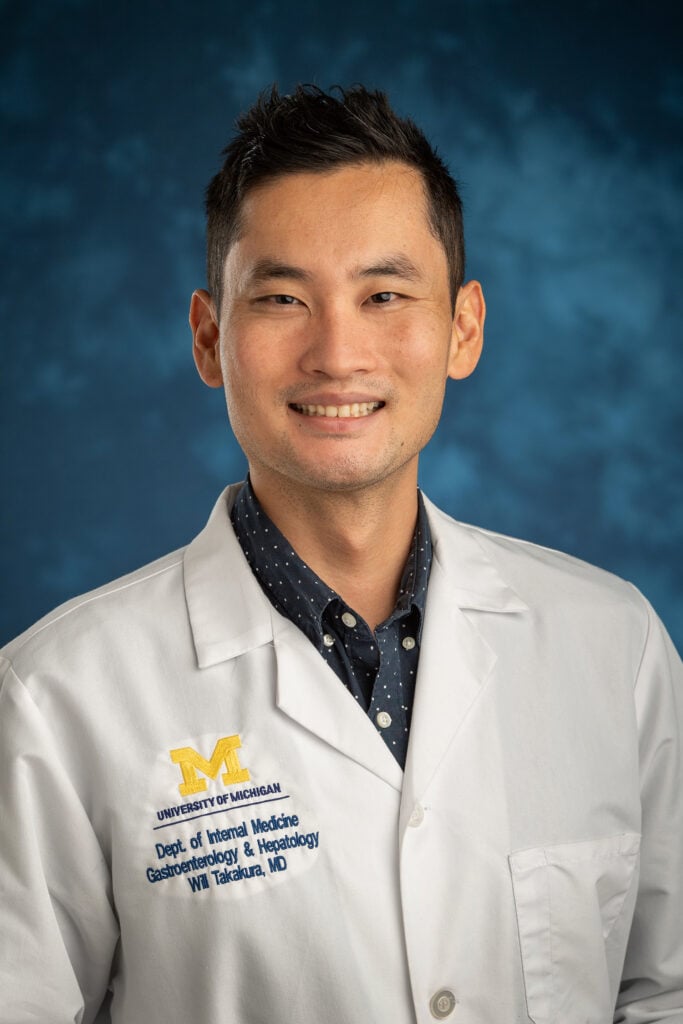 Will Takakura has an interest in predicting outcomes and developing biomarkers for functional GI disorders. His previous work has focused on the relationship between small intestinal bacterial overgrowth (SIBO), intestinal methanogen overgrowth (IMO), and predicting outcomes in patients with irritable bowel syndrome (IBS). He has also shown that a high preoperative CRP is associated with postoperative development of Crohn's disease in patients with severe Ulcerative Colitis undergoing ileal pouch-anal anastomosis.
He is currently under the mentorship of Dr. William Chey and Dr. Allen Lee and is collaborating with researchers from across the nation. Currently, he is helping to develop an IgG-based elimination diet for patients with IBS. The study's goal is to produce an IgG-based assay to create a specialized diet to treat symptoms of IBS. He is also working on a model to predict a response to prokinetics and neuromodulators in patients with gastroparetic symptoms. In this project, he is applying machine-learning algorithms on a database to assess whether gastric emptying scintigraphy, wireless motility capsule and clinical factors can accurately predict a response to the two therapeutic classes.
---
Where Are They Now?
View our "Where Are They Now?" Research Award Winner YouTube Series