Pediatric Physician Perspective: Transitioning -from Pediatric Health Care to Adult Health Care
Presented by Jose Garza, MD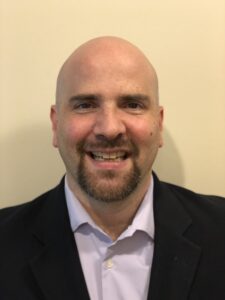 Less than 50% of adolescent and young adults living with chronic illnesses receive pediatric to adult transition planning. In this presentation, Dr. Jose Garza explains what transition care is as well as the main goals. He also explains how to transition from a pediatric healthcare provider to an adult provider, and how to achieve self-management knowledge, skills and navigation abilities to function as a literate and self-directed health care consumer. 
In 2013, Dr. Jose Garza joined the GI Care for Kids family. His training and interest in neurogastroenterology and motility bring specialized unique skills to our practice. Now GI Care for Kids is among a few centers in the country able to offer advanced motility studies for our patients.
Prior to joining GI Care for Kids Dr. Garza was Assistant professor of Pediatrics at Cincinnati Children's Hospital; one of the leading centers in the country for gastrointestinal care, where he taught fellows and residents, performed motility studies and therapeutic endoscopy procedures with a particular focus in helping patients with gastroesophageal reflux disease, achalasia, constipation, fecal incontinence, gastroparesis, intestinal pseudo-obstruction, tracheo-esophageal fistula, Hirschsprung's disease, anorectal malformations, rumination and Ehlers-Danlos, among others.
Dr. Garza was born and raised in Mexico City, where he obtained his Doctorate in Medicine, graduating magna cum laude from Universidad Anahuac. In 2004 he moved to Cincinnati where he completed an internship and residency in Pediatrics at Cincinnati Children's Hospital Medical Center, where he became interested in gastroenterology and earned the Schubert-Balistreri Award, he remained in Cincinnati to pursue a fellowship in Pediatric Gastroenterology, Hepatology, and Nutrition. While doing his fellowship Dr. Garza also completed a Master of Science in clinical and translational research and trained in neurogastroenterology and motility.
He has presented his work and participated in over 100 national and international invited lectures. Has authored research papers and book chapters in various topics including constipation, Hirschsprug's disease, gastroesophageal reflux, acid suppression, chest pain, anorectal malformations, gastroparesis, constipation, dysphagia, antroduodenal and esophageal manometry and endoflip.
Dr. Garza is an adjunct assistant professor at Emory School of Medicine Department of Pediatrics. Medical director of neurogastroenterology and motility program at Children's Healthcare of Atlanta (CHOA). Co-medical director of Gastroenterology, Hepatology and Nutrition at CHOA. Councilor of the American Neurogastroenterology and Motility Society. Chair of the international committee of NASPGHAN.
He is board certified in pediatric gastroenterology, hepatology, and nutrition. Member of the North American Society for Pediatric Gastroenterology, Hepatology and Nutrition (NASPGHAN), the American Gastroenterology Association (AGA) and the American Neurogastroenterology and Motility Society (ANMS).