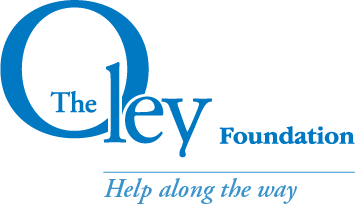 Founded in 1983 by Lyn Howard, MD and her patient, Clarence "Oley" Oldenburg, the Oley Foundation is a national, independent, non-profit 501(c)(3) organization that strives to enrich the lives of those living with home intravenous nutrition (parenteral) and tube feeding (enteral) through education, advocacy, and networking. The Foundation also serves as a resource for consumer's families, clinicians and industry representatives, and other interested parties.
Research proves connecting with Oley improves outcomes and members tell us that it can be life-altering. A 2014 study by Chopy, et al. showed that the Oley Foundation gives members the tools and confidence they need to manage their complex therapy and enables them to achieve normalcy in their lives. In addition, a study by University of Kansas demonstrated that after connecting with the Oley Foundation, HPN patients had fewer infections, experienced less depression, and enjoyed an improved quality of life.
 "The information and support I have received from Oley is so helpful…. It has definitely made my life easier, helped me be healthier, and to avoid complications!" –Tess H., on IV nutrition
 "It is the 'connections' with those in the trenches that makes Oley such a wonderful support, and different from many organizations." –Sue K., parent of a consumer on IV and tube-fed nutrition
 "Oley saved my son's life!" –Linda M., parent of a consumer on IV nutrition
Member Benefits
The Oley Foundation does not charge a fee for memberships; you may join at no charge. Our many member benefits include: 
LifelineLetter: a bi-monthly newsletter with articles about medical advances and personal experiences, written for consumers. 
Oley Ambassador Network: a national grassroots network of 60+ volunteers — all consumers or caregivers — who run support groups and provide outreach and education at the local level.
National Conference: opportunity for consumers, clinicians, providers and industry representatives to share support and information.
Community Enrichment Programs: educational programs providing the latest information, research, and networking through one day mini meetings and webinars.
Information Clearinghouse: articles, videos and printed materials designed to answer questions about IV and tube-fed nutrition, including tips for traveling, swimming and tube feeding; advice on diet, hydration and short bowel syndrome; opportunities to participate in research; and links to other organizations.
Consumer Networking: online chat forum to experienced consumers and caregivers. 
Equipment/Supply Exchange: a program that provides patients with free supplies and equipment donated by members who no longer need them.